Presenters
The perfect moderators for your events
Presenter Agency Cologne
Are you planning your next event and would like to have someone by your side to guide and accompany the event throughout the day? Then you have come to the right place – in our moderator agency Cologne you find a variety of moderators from Cologne and the surrounding area that you can book for different occasions. Whether for a trade fair, a company's anniversary or even a TV appearance! We have the right personnel for you!
The perfect presenters for your events
Our presenters are characterized by versatile skills such as authenticity, linguistic fluency and professional competence. Thanks to these and other skills, they have the total package to captivate their audience and make the event or trade fair a complete success.
You would like to book a presenter for a TV program? Or are you looking for technical experts for a trade fair? No problem at all for our agency! With us, you will find specialist personnel for a wide variety of fields. They possess a high degree of professionalism and convince the audience - no matter the occasion.
Send us a non-binding booking request, and we will find the right event staff for your next event!
You are not from Cologne? No Problem!
Your company is not in Cologne? Don't worry, you can find our Promotion and Presenter Agency in other cities near Cologne like Dusseldorf, Dortmund or Hamburg. Our event stuff is represented all around Germany. We will find the perfect moderator in your area!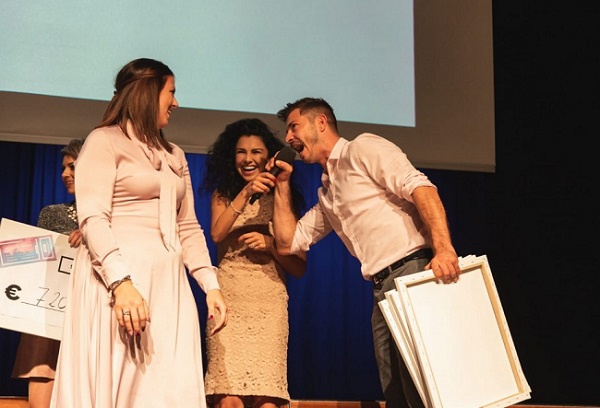 Looking for a humorous speaker for your wedding?
Are you still looking for a sympathetic speaker who will make your wedding a special and unforgettable experience? Then our moderator agency Cologne is the right address for you! Our presenters are true mood setters at every event and encourage the audience to join in.
We will find the right moderator for you who will accompany your guests through the day or evening with wit and charm. Don't hesitate and send us a non-binding booking request for presenters in cities like Dusseldorf, Essen or Cologne today. We will get in touch with you as soon as possible!
You would much rather become part of our agency?
You would describe yourself as a real crowd puller and convince everyone of your language skills? Perhaps you already have experience of speaking in front of an audience? Then join us as a presenter yourself!
As a moderator agency in Cologne, we are always on the lookout for new talents from a wide range of disciplines.
Are you interested? Then apply directly to our agency and maybe we will soon find you your first job as a presenter.
Apply now and become a moderator for our Agency!
Apply now