Hostess Agency Dusseldorf
Agency for fair hostesses in Dusseldorf
Authenticity & individuality – these are our qualities
As a fair hostess agency for Dusseldorf, we know: The different characters of our hostesses need to be emphasized and the special features of our customers need to be highlighted. Therefore, it is vital for us to manage every order individually and comprehensively!
Both fast and effective.
The hostesses with the certain something
Why? Simply because we know that our customers are just as unique as our fair hostesses from Dusseldorf and surroundings. This is exactly why our agency has set itself the task to find the right lid for every pot. Therefore, we mediate beside fair hostesses Grid Girls, models and promotion staff for your next project as well.
Apart from a well-groomed appearance, the hostesses of our agency fulfill a lot of further requirements:
Talent for dealings with people
Self-confidence
Sociability
Charming & pleasant manner
In order to make your company also for international guests the center of attention, our staff provides beside these characteristics distinct language skills. No matter if Russian, English, Chinese or Spanish – that way, we are equipped for customers from all around the world.
Reliability is very close to our hearts, since our team of the Fair Hostess Agency Dusseldorf knows that we are partly responsible for the success of your project. Always acting customer-oriented is therefore very important to us.
What defines us
Enjoyment of work with customers and personnel
Large diversity of fair hostesses
Inventive & original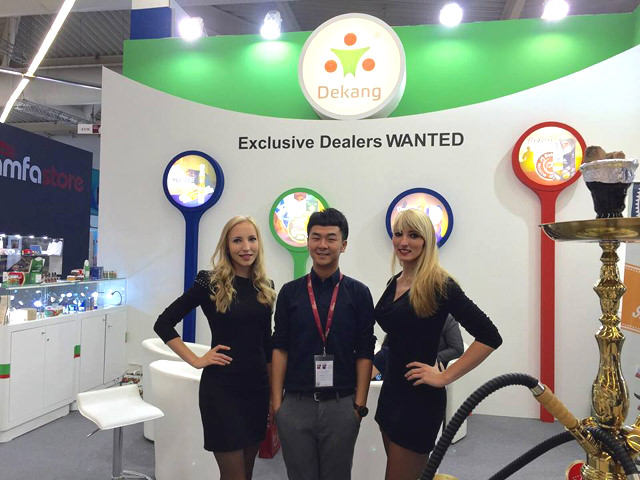 We complete your trade show in Dusseldorf!
What would an exhibition stand be without the matching hostess? No matter if for the famous medica or the boot fair in Dusseldorf, book your personnel at our agency and our fair hostesses convince you personally of first-class customer support, service and canvassing.
Booking request
We were already successfully represented by…
Qualified promotion hostesses at the PSI in Dusseldorf
Trained event staff at the IMA
Exceptional promoters and fair hostesses at the Tube in Dusseldorf
Charismatic fair hostesses and service personnel at the Wire
Multifaceted event- and promotion staff at the ALUMINIUM
Stunning multi lingual hostesses and models at the MEDICA
Talented promoters and fair hostesses at the METAV
Extraordinary service- and event staff at the Glasstec in Dusseldorf
… and by further first-class event staff at Dusseldorf's fairs and events.
In order to save additional effort for you, we mediate fair staff directly from Dusseldorf. Thus, travel and accommodation costs are omitted and the joint work for your company proceeds fast and simple.
Convince yourself: With motivation and frankness the fair hostesses of our agency finish their job conscientiously and help you to represent your brand optimally.
Do you also want to become a promotion or fair hostess in Dusseldorf?
Frequently, we are in search of New Faces for our agency, since many different customers are also looking for many different characters. For instance, we are also in Duisburg, Essen or Bonn active.
We are looking for you if you …
… are sociable and charming,
… provide motivation and reliability,
… captivate with a well-groomed appearance,
… possess a positive charisma to other people.
Then you have the right characteristics for the job of a fair hostess! Especially in an international exhibition city like Dusseldorf, new people are always sought, which is why you can also get started without experience!
Our agency always keeps you informed about new job opportunities and attends you individually and reliably. Particularly for students, working as a fair hostess is a pleasant, flexible part-time job.
We are waiting for you!