Fair Hostess Agency Bochum
Fair Hostess Agency Bochum
"All eyes on you", thanks to the fair hostesses of our agency
At your next trade show, you can simply put the focus on you – with the aid of our first-class fair hostesses from Bochum. Because the first impression counts!
The first step towards success is striking – no problem with the hostesses of our agency from Bochum.
The characteristics of our Hostess Agency
Originality & adaptability
Enjoyment of work with staff and customers
Close relationship to our customer base
Wide variety through a constantly growing database
Our customers know that for our agency, more than looks count. In order to not only attract potential customers but also to make them stay, our fair hostesses, Grid Girls, models and promoters captivate additionally with pleasant characteristics like communication skills, motivation, open-mindedness, charisma and professionalism.
Germany's fairs are becoming increasingly international, and therefore it is vital to provide appropriate language skills. Since the fair hostesses of our agency from Bochum are multicultural as well, they command all kinds of language skills. No matter if Russian, Chinese, English or Turkish!
Our customers are obviously just as individual as our fair hostesses – hence it is our job to find the matching personnel for your company or rather your brand, so you appear absolutely authentic to potential customers and attract their attention immediately.
Are you searching for hostesses for your next event in Bochum?
Then the professional fair hostesses of our agency will be the best for you! With eloquence, intelligence and charm, they guarantee that your company will stand out from the masses and remain in your customer's memories.
Our large and faithful customer base proves that it is worth to book at our Fair Hostess Agency Bochum: With structured, fast work, we adapt to the individual demands and ideas of our customers to achieve optimal results. For you as the customer, this means simply stand back and relax, since our agency deals with the complete handling.
Our Agency has already been successfully represented in Bochum by…
Qualified fair hostesses and promotion hostesses at the Weine vor Freude
Trained event staff at the bonding Firmenkontaktmesse Bochum
Charismatic fair hostesses and service staff at the HORIZON Bochum
Multifaceted event- and promotion staff at the DIAM Bochum
Extraordinary service- and event staff at the GLOW Bochum
Convertible models and hostesses at the Hochzeitsmesse Bochum
Eloquent multilingual hostesses at the HIGH END on Tour Bochum
… and by further
first-class
event staff at Bochum's fairs and events.
The fair hostesses of our agency, however, do not only attract the attention but handle varied tasks as well, from customer support and service up to promotion of potential clients, so you can completely focus on important customer consultations.

Furthermore, we want to save as much effort as possible for you, which is why we mediate in an optimal manner personnel directly from Bochum to save travel and accommodation costs.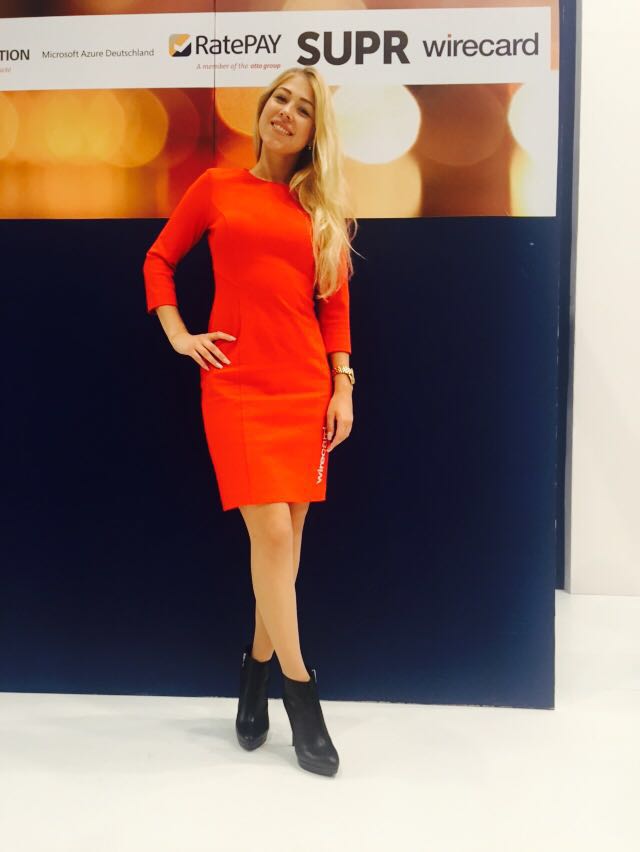 This is how you can become a fair hostess in Bochum!
You are interested in the job of a fair hostess?
Then you came to the right address! New faces are constantly sought by us for our individual customers. Therefore, we work Germany-wide and you can also apply in e.g. Essen, Duisburg or Bonn!

We are looking for you if you …
… provide communication skills.
… are self-confident and yet pleasant.
… possess a well-groomed appearance.
… are highly motivated and keen to the job of a hostess.Apply now
You fulfill all of these requirements? Then profit of the advantages of our Fair Hostess Agency Bochum, no matter if with or without experience. As a reliable partner, we keep you informed about job offers and attend you individually. Students in search of a part-time job are warmly welcomed as well!
Get it started now, together with us.